System Overview
Walsc Internal Wall System is the best option as an infill wall system for apartment and commercial buildings. In this system, the following wall options are included:
Internal Cavity Wall Options
Common Wall/Corridor Wall Options
Service Shaft Wall Options.
Providing FRL from FRL -/90/90 mins to -/240/240 mins, with acoustic performance up to Rw+Ctr>50.
Extensively tested and assessed by CSIRO and Warringtonfire
Working closely with Architects, Builders and Building Certifiers
Local technical support team

Internal Cavity Wall
Option 1: Reinforced Nasahi AAC Panel + Separate Stud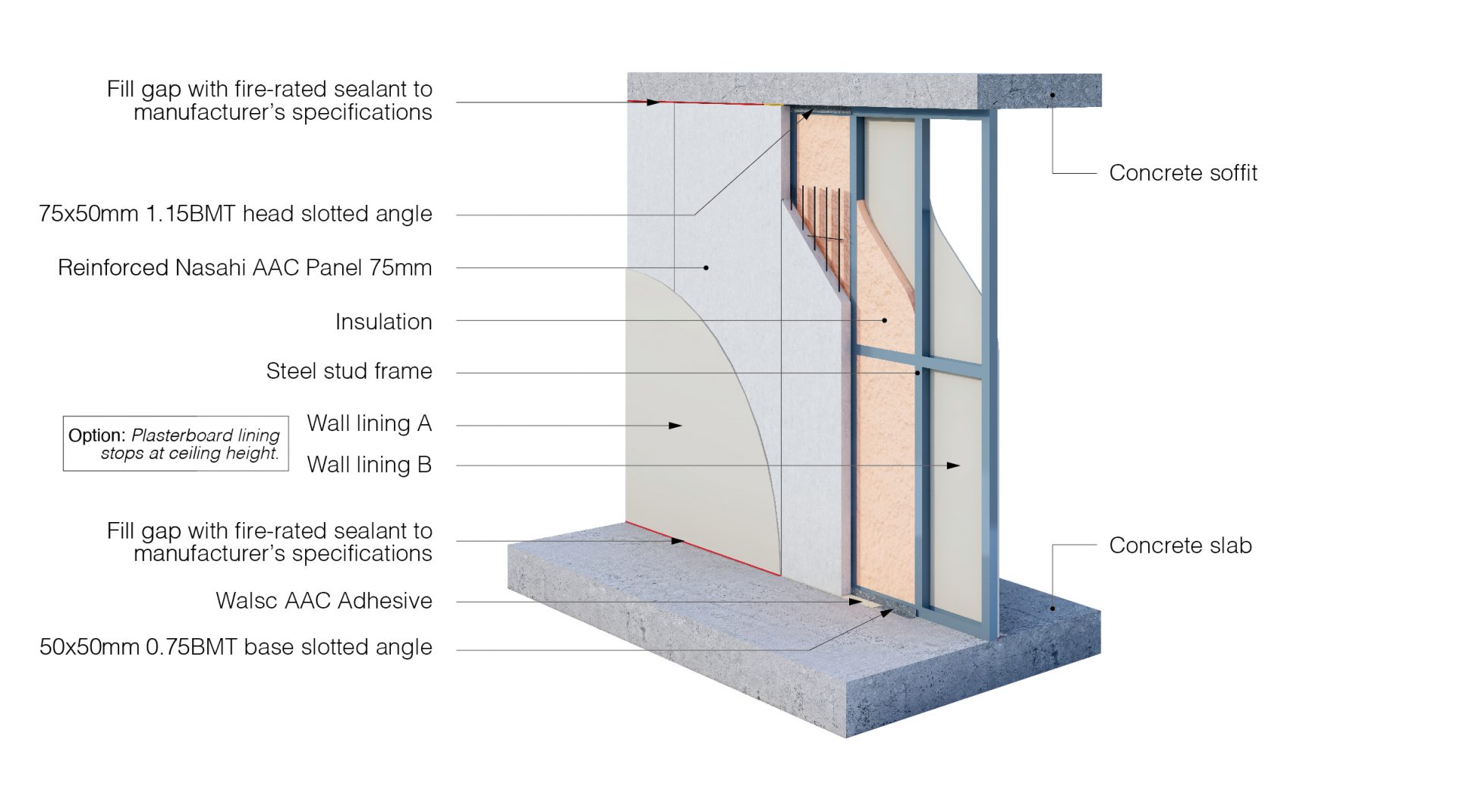 Option 2: Separate Stud + Reinforced Nasahi AAC Panel + Furring Channel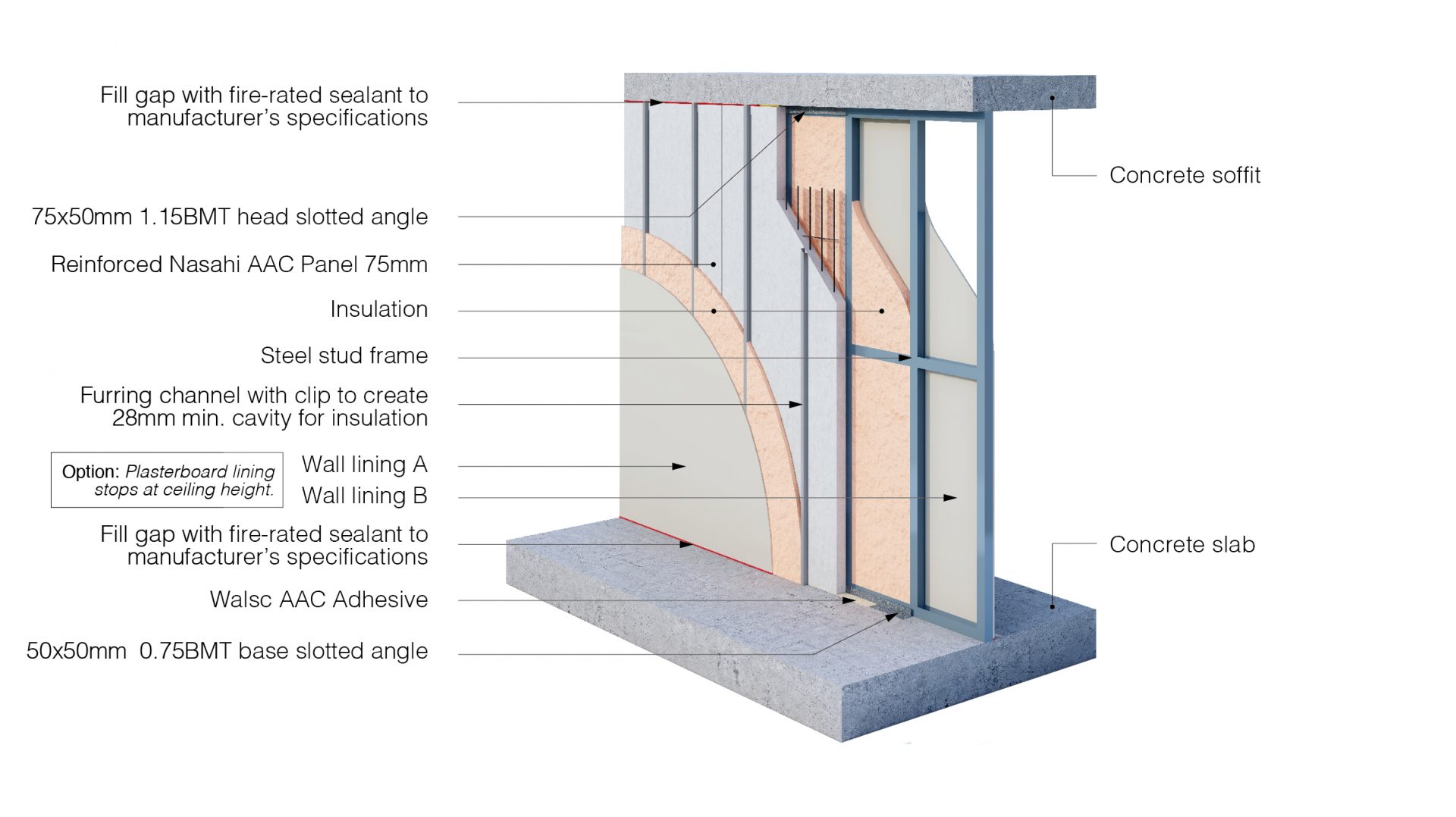 Option 3: Separate Stud + Reinforced Nasahi AAC Panel + Separate Stud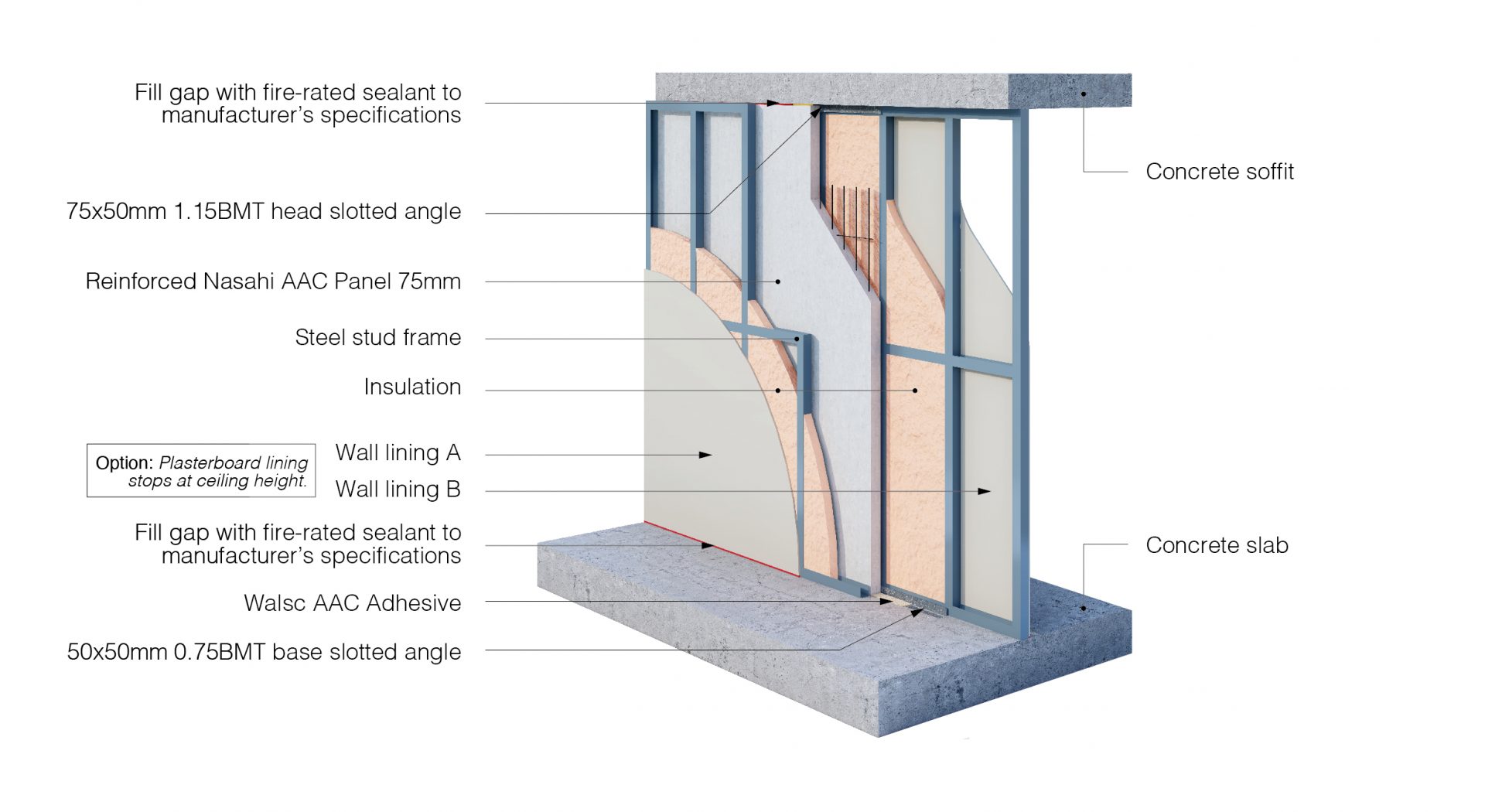 Common Wall
Reinforced Nasahi AAC Panel + Furring Channel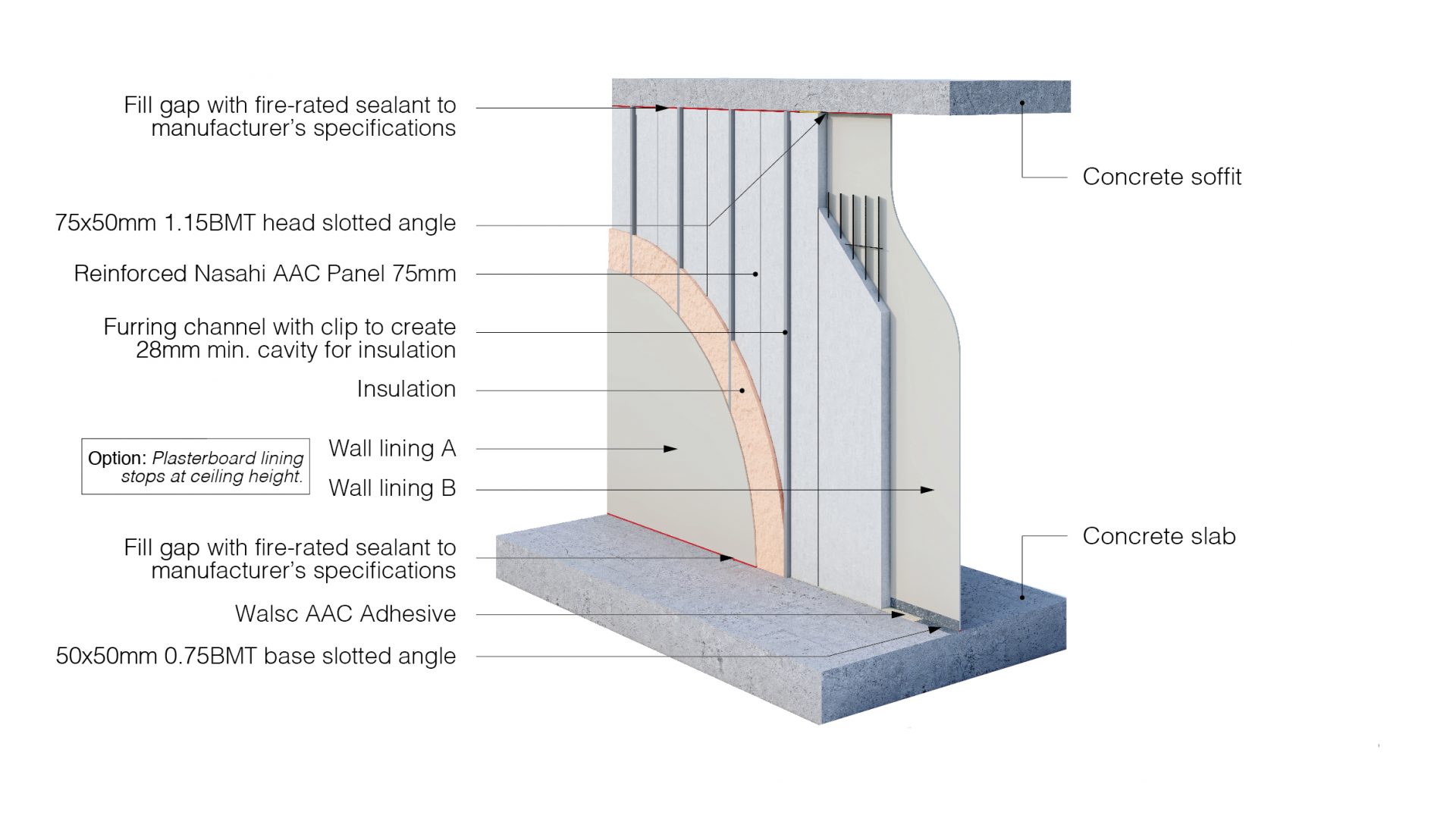 Service Shaft Wall
Option 1: Reinforced Nasahi AAC Panel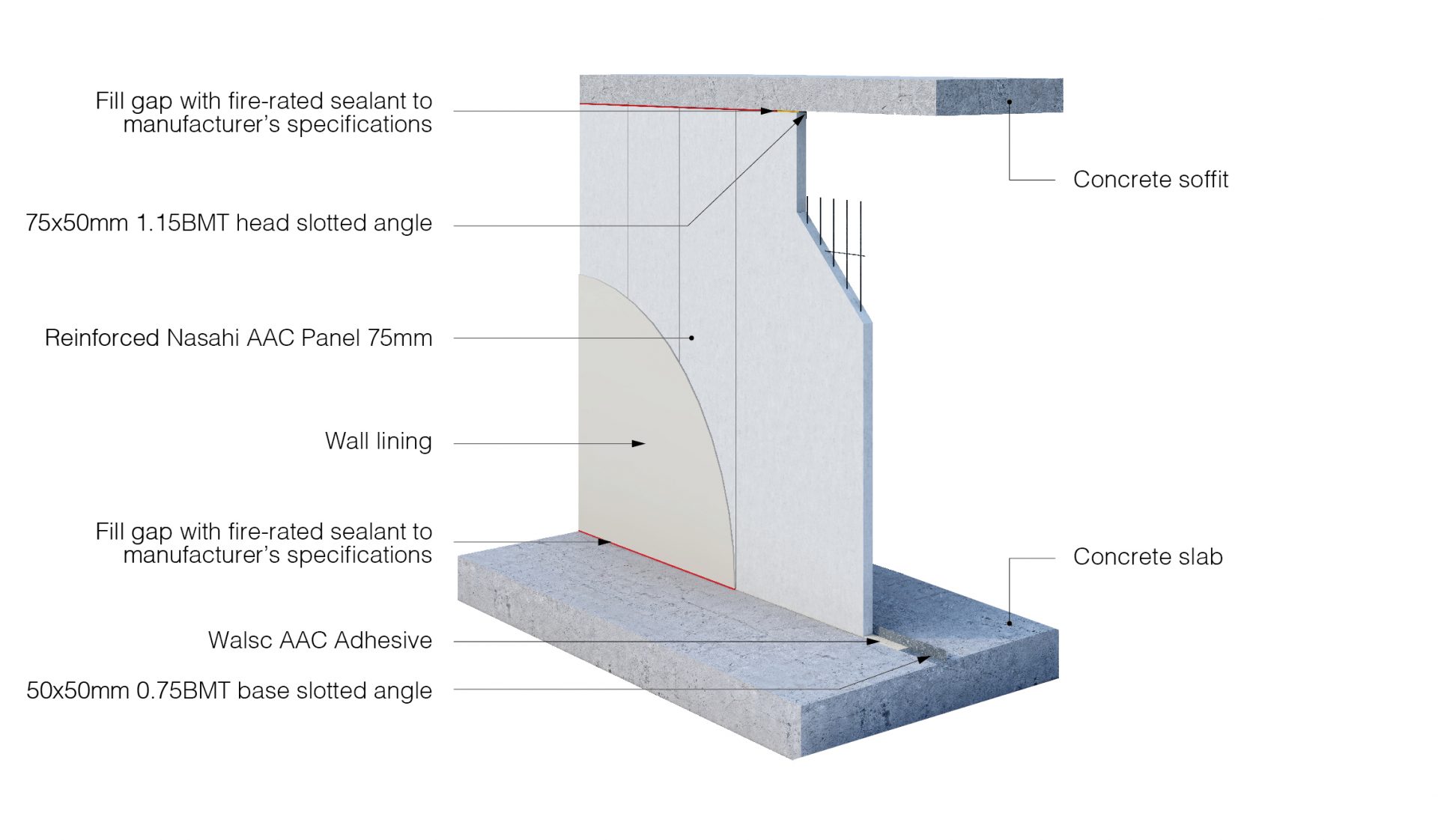 Option 2: Reinforced Nasahi AAC Panel + Furring Channel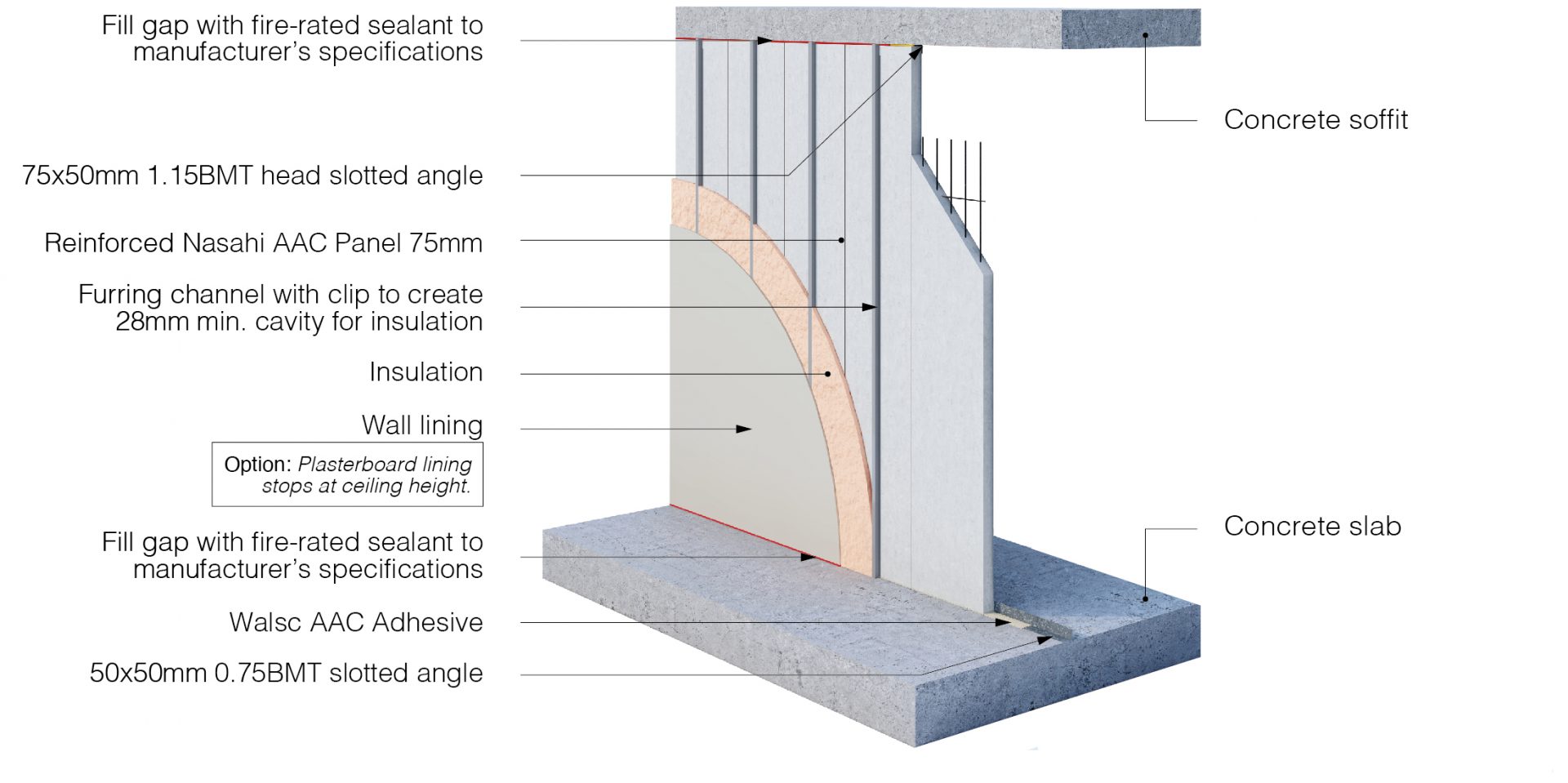 Our Benefits
Benefits of Walsc AAC Panel Systems
Walsc AAC Panel Systems are designed to provide a superior wall and floor solution. Its excellent airborne noise transmission properties result in a quieter, more comfortable home at a significantly reduced cost compared with concrete or brick.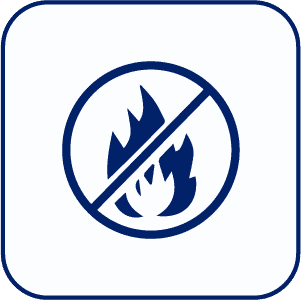 Fire Resistance
AAC material has earned a reputation for its outstanding fire-resistant properties. It is non-combustible and offers the best fire-resistant performance among any building material currently on the market. In case of fire, it does not release toxic gases and smokes or drip burning materials and prevents spreading of fire.
Eco- Friendly
All the ingredients contained in the reinforced Nasahi AAC Panel are natural and toxic-free which also means no pollutant and toxic gases will be generated during the manufacture and installation. Even the scrap material that is produced during the utilisation can be recycled.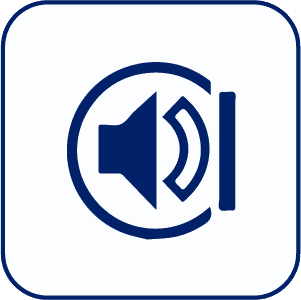 Acoustic Insulation
Reinforced Nasahi AAC Panel is proven to be an extraordinary acoustic insulation material by building a defence against external noise pollution. Its sound insulation value is greater than other materials of the same weight.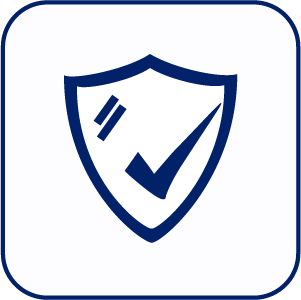 Strong & Durable
Reinforced Nasahi AAC Panel enhances the strength and security by combining with the corrosion protected steel, the durability is quite similar to concrete.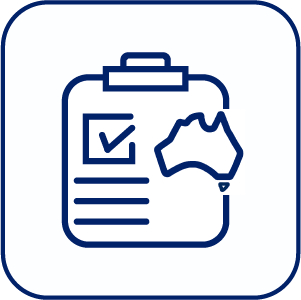 Compliance Assured
The wall systems have been accredited CodeMark Certification and all systems are undergoing continuous testing by NATA accredited laboratory to ensure its compliance with various requirements especially in fire resistance and acoustic insulation.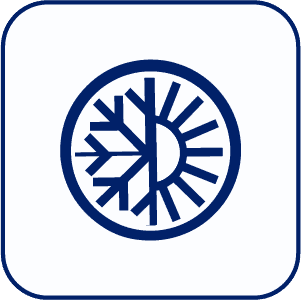 Thermal Insulation
The low thermal conductivity along with thermal mass gives the reinforced Nasahi AAC Panel high R-values. These thermal efficiencies reduce energy costs by eliminating the original reliance on cooling and heating appliances.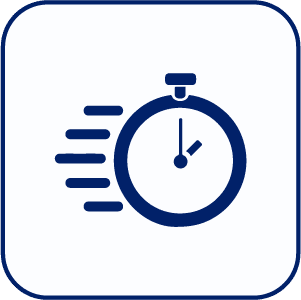 Fast Construction
Panelised Walsc AAC products with flat packed delivery remarkably contribute to the speed of construction. It enables laborers to install much more square footage of AAC than that of traditional masonry materials within the same period of time, promoting the efficiency during the entire lifetime of the project.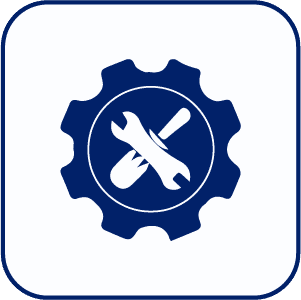 Technical Support
We offer sales services, technical advice and support to meet the satisfaction. We actively cooperate with our customers to ensure the project is completed smoothly.
Documents
Design &
Installation Guide
Wall system details and technical related information including construction details can be found from the design installation guide.
Related Documents
Health & Safety, Warranty and Others
Walsc AAC Panel Systems Catalogue
Get started
Build Better
with Walsc
Get in touch with us for any inquiry including project specification, technical or sales support.