Contact
Please contact us for any sales enquires, technical support, design specifications or if you just want to say, 'Hi!'.
Contact Details
For any enquiries, questions or customer support, please call: 1300 957 566, or visit our distributors listed below.
Alternatively, please email us at info@walsc.com.au, or use the enquiry form on the right. We will get back to you within 1 business day.
Head Office (NSW)
33A Shaddock Ave
Villawood, NSW 2163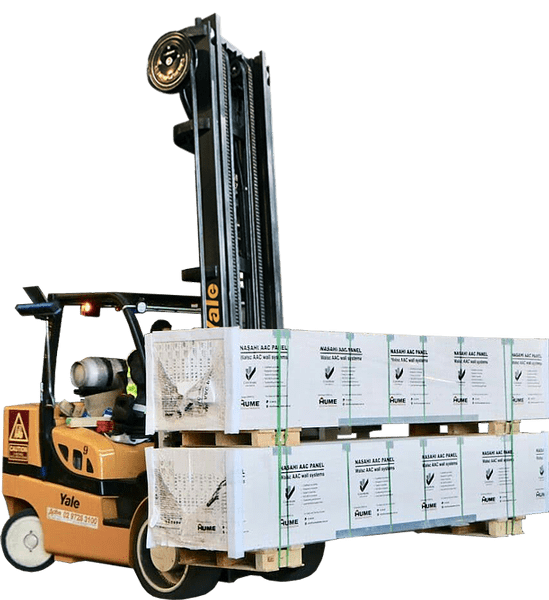 Our Distributors
Reaching your project site
With a large distribution network across NSW, QLD and SA, you can be sure our AAC Panels will reach your project site on time and well supported.
Frequently Asked Questions
How can we help you?
Some frequently asked questions listed below or feel free to contact us directly.
Is Walsc AAC Panel System in compliance with NCC?
Short answer, yes.
All published Walsc wall and flooring systems are designed and tested in accordance with the requirements of NCC /Building Code Australia BCA. We also continue to invest in system development and conduct necessary testings and assessments to deliver more quality assurance, in respect of fire resistance, non-combustibility, acoustic reduction, thermal insulation, weatherproofing, structural etc.
Do Walsc AAC panels contain steel mesh?
Yes, all Walsc 50mm and 75mm AAC panels enhance the strength and security by combining with 1 layer of corrosion-protected steel mesh for durability.
Do I need to use long screws for horizontal panels above Doorset?
No, long screw fixing is only required if there is no 100mm notching at adjacent vertical panels.
Thermal resistance (R-Value)
Walsc AAC products provide excellent thermal resistance which reduces the need for heating and cooling systems within the residence.
75mm R-Value = 0.52
50mm R-Value = 0.34
Can I use Walsc AAC panels for buildings in bushfire prone areas?
Bush fire is a major challenge for the community. Buildings in bushfire areas can pose a series of challenges, both from a construction and a financial standpoint. Walsc external wall cladding systems are suitable for use in bushfire prone areas as they exceed the requirements for all six Bushfire Attack Level (BAL) levels.
Can I use Walsc AAC panels to build party wall for duplex or townhouse project?
Both Walsc 50mm and 75mm AAC panels can be used. The single layer panel wall can achieve a minimum 90mins fire rating and meet the acoustic requirement Rw+Ctr not lower than 50.
Walsc also introduces boundary wall systems which is suitable for where an external wall is being installed close to boundary and there is an existing building close to it on the opposite site of the boundary.
Can top hat batten run continuously at the control joint?
No, for all our vertical installed external wall systems, all the top hat battens have to be discontinued at the control joint to allow the building movement.
Why would I consider to use Walsc flooring panel for my house?
Walsc flooring system is an excellent substitution for particleboard flooring. It provides outstanding acoustic reduction and thermal insulation. You will be benefit from less noise between floors and not get annoyed by squeaky floorboards due to seasonal changes in humidity levels and installation issues.
What is the size of flooring panel?
For residential projects, the dimension of flooring panel is 1800mm length x 600mm wide x 75mm thickness. For apartment and commercial buildings, please contact Walsc for more information.
Joist spacing when using Walsc AAC flooring panel for residential projects?
The spacing of timber or steel joists @ either 450mm or 600mm centres maximum.
How do I protect myself from cutting Walsc AAC panels?
Walsc AAC panels can be cut by using a circular saw with a diamond blade. Dust extraction systems and protective respirators should be used to minimise the dust. Please see Walsc Material Safety Data Sheet (MSDS) for more information.
Do I need to fill the base of the panels with the fire rated sealant for internal wall systems?
No, Walsc adhesive can be used to fill the gap at the base of the panels.
Fire rating of internal wall systems for apartment and commercial buildings?
75mm Square Edge: -/90/90 service shaft wall system without any plasterboard linings;
75mm Tongue n Groove: -/120/120 service shaft wall system without any plasterboard linings;
100mm Square Edge: -/240/240 service shaft wall system without any plasterboard linings